Climate
---
Reducing emissions to increase health
UGA reduced its gross greenhouse gas emissions by 20% between 2010 and 2020, reaching the 2020 Strategic Plan goal. The UGA Office of Sustainability and the Georgia Initiative for Climate & Society, with input from students, faculty, staff and community members, developed a UGA Campus Sustainability Plan to document greenhouse gas emissions and provide a roadmap with goals and strategies to increase resiliency and significantly reduce the University's emissions over time.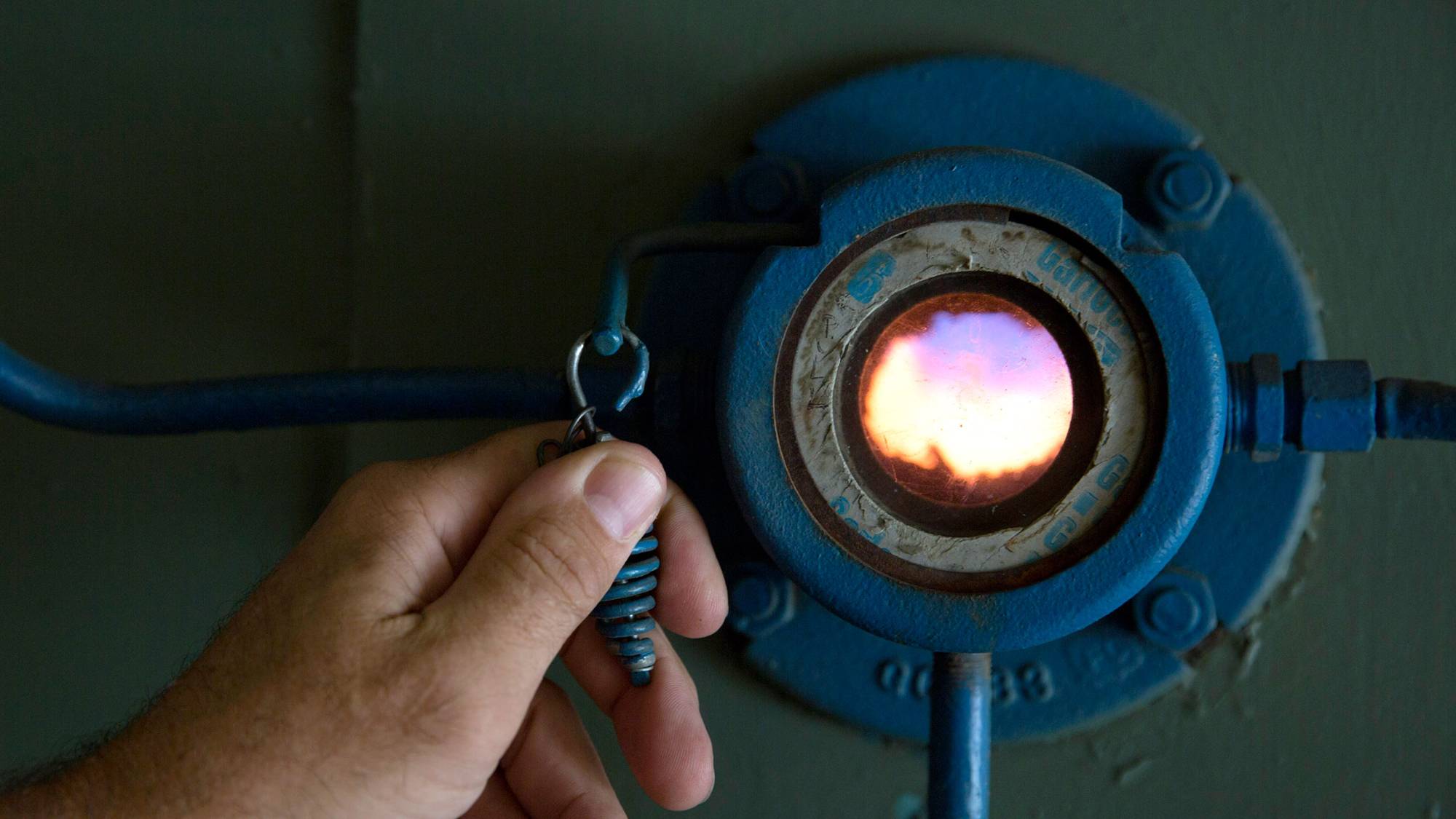 Greenhouse Gas iNVENTORY Primer
This is a two-page summary of the latest UGA greenhouse gas emissions sources, offsets, and progress over time.
Emission Sources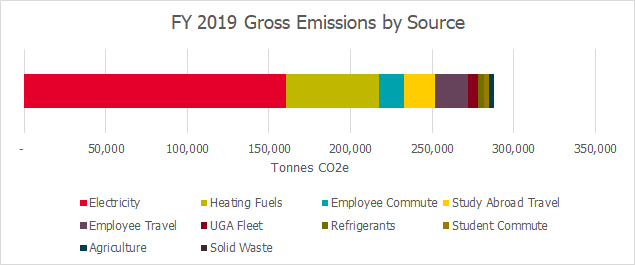 Reduction Trend

Offsets
Solar
Georgia Power owns and operates one megawatt of their solar resource on UGA property along South Milledge Avenue through a research partnership with the university. The energy it generates feeds directly to the grid, while UGA retains the solar renewable energy credits (SRECs). The array generates over 1,600 MWh per year, offsetting about 0.5% of UGA's consumption of electricity from the grid. Download a Factsheet about the 1MW Solar Facility (PDF) written by UGA's Utility and Energy Management
Solid Waste
In FY2012 landfill waste amounted to 5% of UGA's gross emissions. After that point the county installed landfill gas capture and electricity generation, so using a standard method from Clean Air, Cool Planet the related emissions from solid waste disposal count as a small offset. Food scraps diverted from the landfill and composted at the UGA Bioconversion Center also yield a small offset.
Timber
UGA statewide timber holdings represent a sizeable offset of 70,773 tonnes of CO2, according to a 2013 study of their carbon sequestration potential by the Warnell School of Forestry. While the sequestration value is not in doubt, offsets from UGA's timber holdings do not have additionality, meaning that carbon sequestration is not the reason UGA maintains ownership. Additionality is usually required for official offset programs.