Greek Goes Green
---
Leading by example
Greek Goes Green leverages passion, commitment, and leadership among UGA's Greek organizations to create an increasingly just and sustainable campus and community. Participants report progress in community service, racial unity, resource conservation, and innovation to become recognized as official UGA Green Chapters. Follow Greek Goes Green on Instagram to stay updated on the program.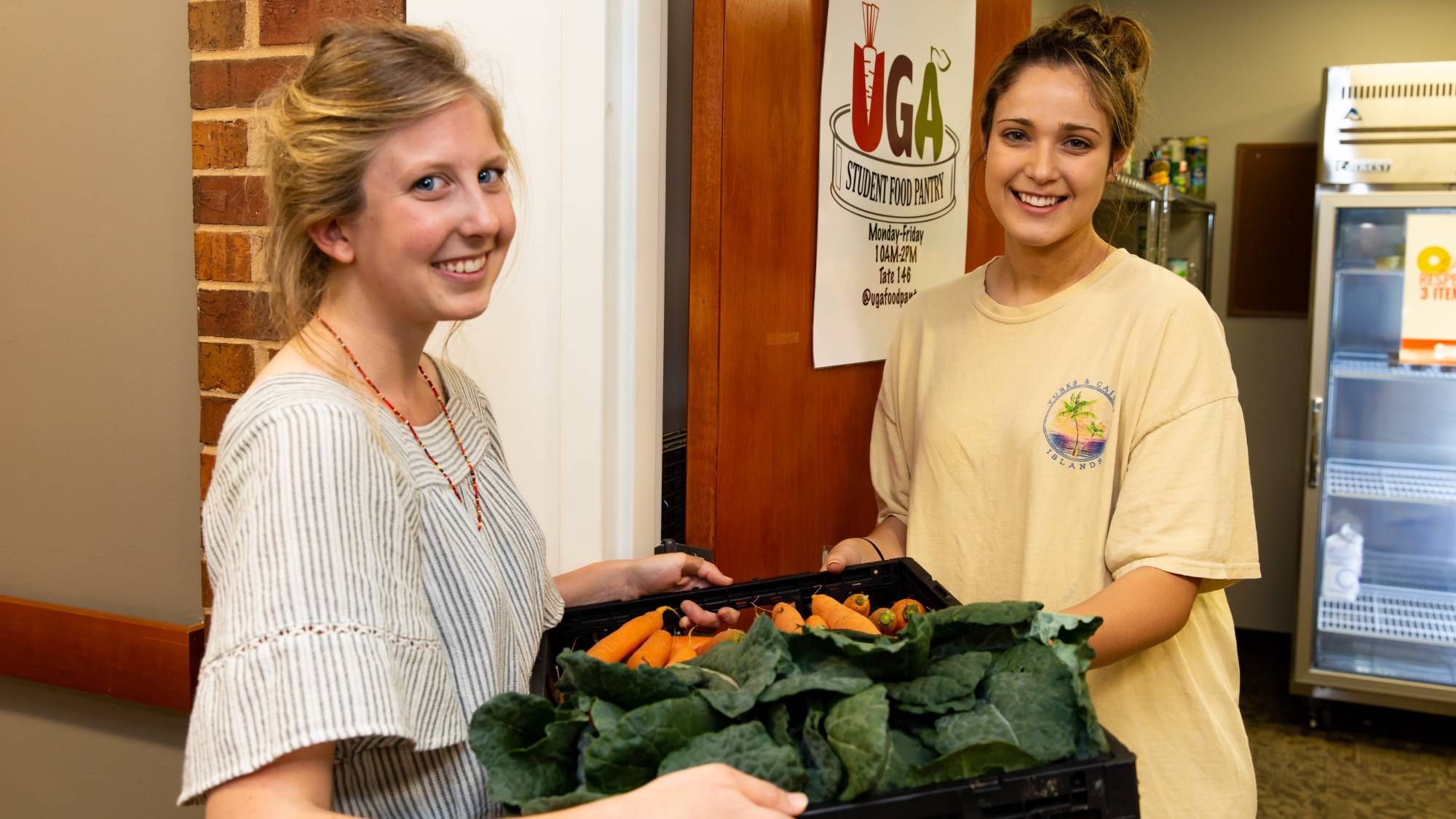 Greek's Most Green Award Winners 2020-2021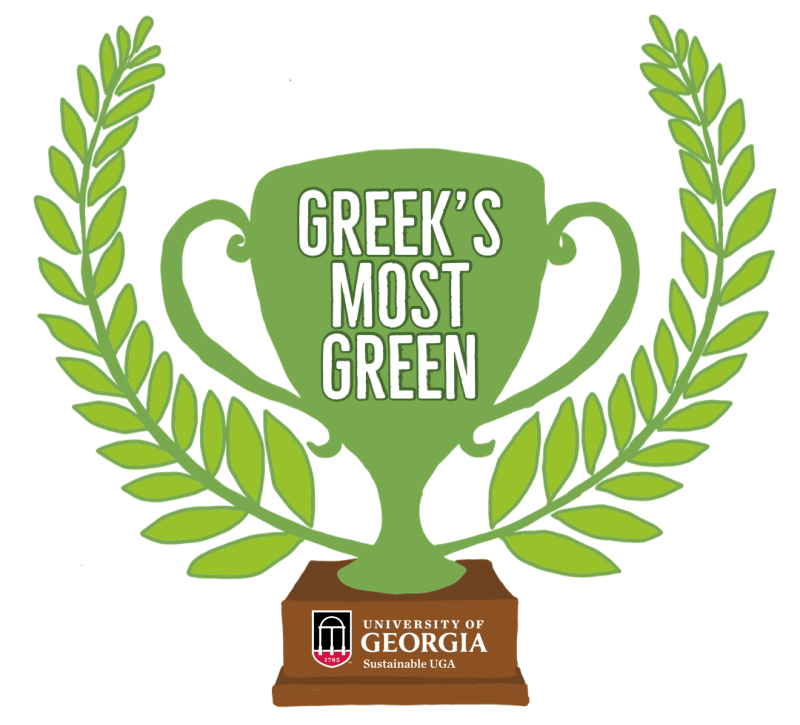 The Greek's Most Green Award winners earned the highest number of points in the subsequent categories of Fraternity House, Sorority House and Non-House Chapter. The winners received a prize of $500 in support of either their chapter's philanthropy or to further expand their chapter's sustainability initiatives.
Fraternity House
Alpha Kappa Psi
Sorority House
Kappa Delta
Non-House Chapter
Alpha Sigma Rho Sorority, Inc.
Congratulations to UGA's Official Green Chapters 2020-2021
Certified Green Chapters demonstrate leadership, commitment, and innovation by implementing positive social and environmental practices.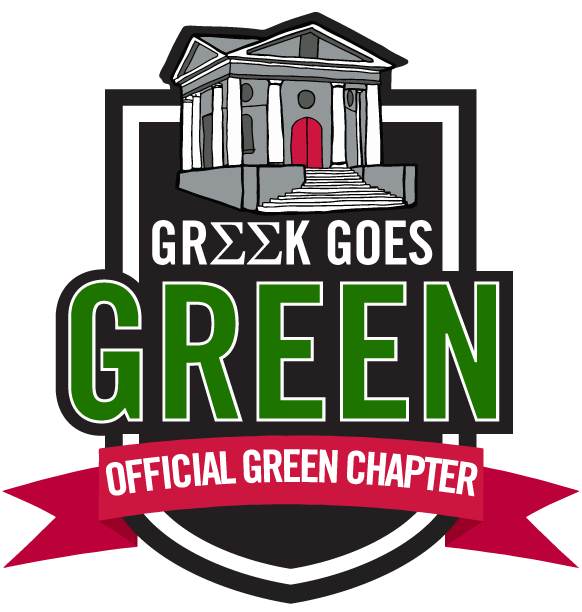 Panhellenic Sororities
Alpha Chi Omega
Alpha Delta Pi
Alpha Gamma Delta
Alpha Omicron Pi
Alpha Phi
Chi Omega
Delta Delta Delta
Delta Gamma
Delta Phi Epsilon
Delta Zeta
Kappa Alpha Theta
Kappa Delta
Phi Mu
Pi Beta Phi
Sigma Delta Tau
Sigma Kappa
Zeta Tau Alpha
IFC Fraternities
Kappa Alpha Order
Tau Epsilon Phi
Multicultural, Business, & Service Organizations
Alpha Kappa Psi

Alpha Sigma Rho Sorority, Inc.

Delta Sigma Pi
Green Chapter Scorecard
Use this assessment tool to see where your chapter is doing well and where you need improvement. Chapters that submit a final scorecard at the end of the academic year are reviewed for official Green Chapter designation. The highest scoring chapter will receive a prize to support their selected philanthropy.
Professional & Service Sororities
Alpha Kappa Psi: Sophia Aiken
Delta Kappa Epsilon: Zach Donegan
Delta Sigma Pi: Erin Gates
Gamma Sigma Sigma: Annaliese Poliner
MCG Chapters
Alpha Sigma Rho Sorority, Inc.: Michelle Zhu & Anna Zheng
Panhellenic Sororities
Alpha Chi Omega: Audrey Thacker
Alpha Delta Pi: Claire Kimberlin & Coco Rudisill
Alpha Gamma Delta: Brooke Rogers & Faith Hopperton
Alpha Omicron Pi: Tatiana Morales
Alpha Phi: Madison Drablos
Chi Omega: Sara Eve Caruthers
Delta Delta Delta: Mary Lazzaro
Delta Gamma: Jenna Hughes
Delta Phi Epsilon: Ruth Payne
Delta Zeta: Jaden Delperdang & Haley Carman
Gamma Phi Beta: Chloe Darveau
Kappa Alpha Theta: Hattie Chancy
Kappa Delta: Ava Hiller
Kappa Kappa Gamma: Franny Pettway
Phi Mu: Janna Shissias & McAuley Millen
Pi Beta Phi: Brooke Raniere
Sigma Delta Tau: Zoe Alexander
Sigma Kappa: Celeste Hosfeld & Courtney Wheeler
Zeta Tau Alpha: Caroline Lindsey
IFC Fraternities
Alpha Gamma Rho: Matthew Torbert
Beta Theta Pi: Robert Wood & Seamus Worsley
Chi Phi: Tucker McGuinness
Chi Psi: Saud Alaraj
Delta Tau Delta: Ezra Midkiff
Kappa Alpha Order: John Cherry
Kappa Sigma: Will Eales
Phi Delta Theta: Ben Graff
Phi Gamma Delta: Carson Pittard
Phi Kappa Psi: Haag Johnson
Phi Kappa Tau: Avery Lawski
Phi Kappa Theta: Tanner Nutgrass
Pi Kappa Alpha: Ian Darling
Pi Kappa Phi: Davis Ellington
Sigma Alpha Epsilon: Taylor Boswell & Charles Clarke
Sigma Chi: Joe Parker & William Ventulett
Sigma Nu: Carter Thompson
Sigma Phi Epsilon: Drew Byus
Sigma Pi: Cooper Hammond
Tau Epsilon Phi: Jeremy Levin
Sustainability Coordinators are champions for sustainability initiatives selected within each chapter. It is up to your chapter whether the coordinator is a volunteer or an executive member that is voted on and selected by the chapter. This coordinator is the link between UGA's Office of Sustainability and your chapter. We can't reach every Greek student on our own, but you can influence the perception of sustainability within your chapter and improve the "green" reputation of Greek life at the University of Georgia.
Download Getting Started with Greek Goes Green: Resources for Sustainability Coordinators (PDF).
No Chapter House? No Problem!
We would still love for your chapter to participate in our program. Easy modifications are included in the Getting Started resource document.
Seven Steps to a Sustainable Chapter