Artist in Residence
---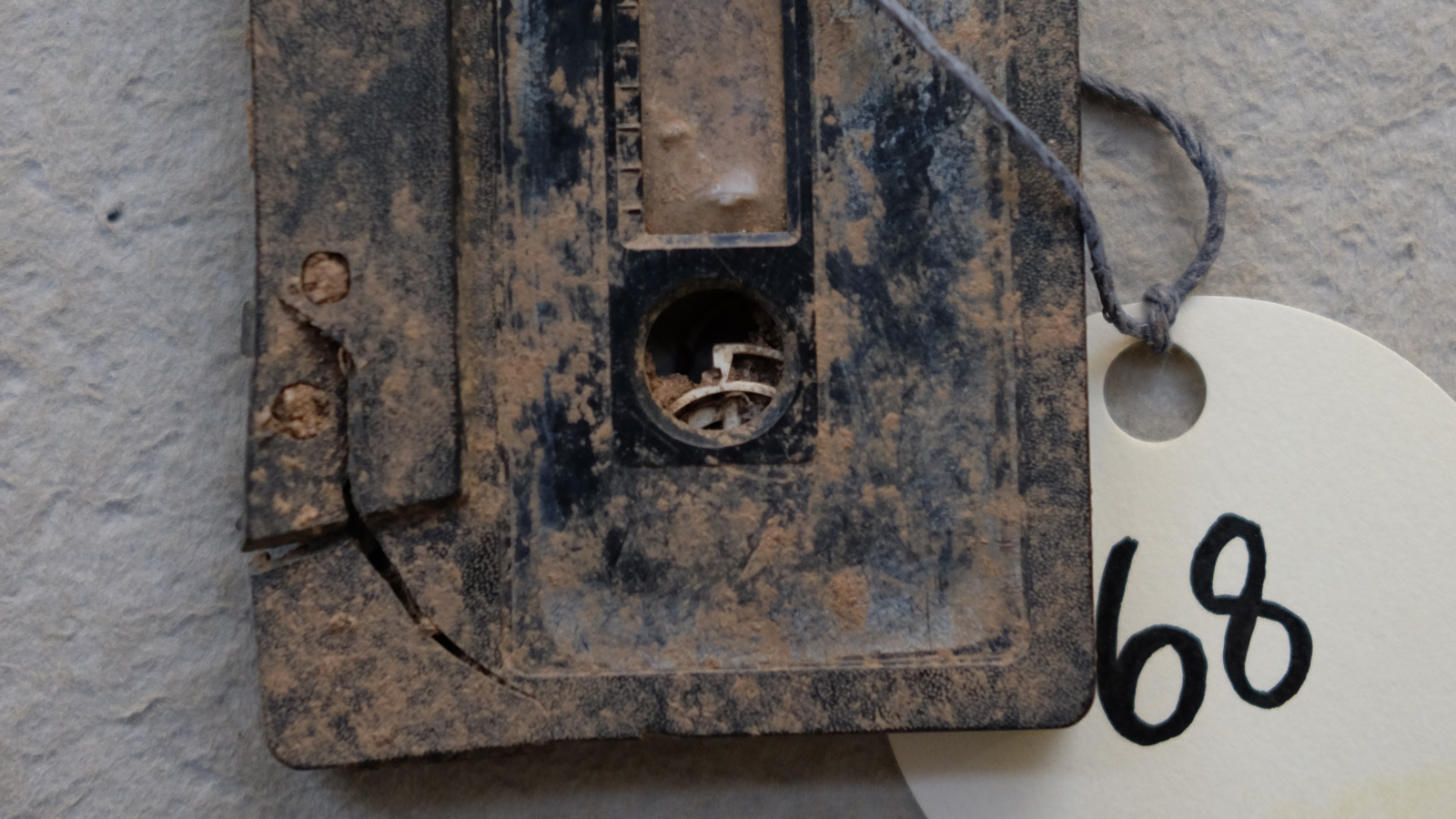 Connecting Diverse Communities Through Athens' Stories, Symbols and Sounds of Resilience. Imagination Squared is a free social experiment that incites contemplation and conversation on how we strengthen and adapt in a rapidly changing world. Free five-inch wood squares are offered around Athens for individuals or teams to modify as they consider the role resilience plays in their lives or research. After squares are returned, participants may add stories of resilience. Stories and squares are uploaded on imaginationsquared.org. The official unveiling of all returned squares will be exhibited at The Lyndon House in Athens, GA in October, 2020. Later, Imagination Squared will be gifted to the City of Athens for permanent installation.
Christina Foard
Foard's work circles themes of occlusion of information and intentional misinformation. She is interested in dichotomies surrounding vulnerability and accountability; for example, the tension between confessions and secrets.
Christina Foard received a BFA University of Cincinnati and has over 25 years non-profit management experience. Foard's early career was focused on new-media communications projects in the Washington DC area and in 2004 shifted towards arts administration roles: Public Programs Director for The Cummer Museum of Arts and Gardens; and later, Director of Arts in Medicine at the University of Florida Medical Center Jacksonville. Foard began to paint professionally in 2008, concurrent with her arts administration career. With the help of several gallery relationships, Foard has shown nationally and internationally and has participated in 8 solo exhibitions and over 30 group exhibitions. Since 2014, Foard has lived in Athens, GA with her husband, a Professor of Ecology at the Odum School of Ecology, and their five children, all of whom are now in undergrad programs around the country (NY, CA, FL, and two in Atlanta).
The Athens Home for Discarded Objects invites people to take a second look at objects that have been left behind outside in our environment. This two-part installation in the UGA Science Library features objects that were found as part of a highway and stream cleanup of Barnett Shoals Road in Athens and Tanyard Creek on the UGA campus. Participants are invited to "adopt" an object by filling out a birth certificate and imagining a story, name, and date of birth. The installation features some of the objects and their stories from the adoption event held during Sustainable UGA's Zero Waste Extravaganza in February 2017, displayed with original prints by Abigail West and a handmade book by Kira Hegeman.
Kira Hegeman and Abigail West are both students in the Lamar Dodd School of Art and interns in the UGA Office of Sustainability. They hope to encourage people to think about the full life cycles of the objects we use and so often quickly forget about, with the goal of promoting mindfulness and reuse in a culture of consumption and consumerism.
Kira Hegeman
Kira Hegeman is a doctoral student in Art Education with a focus on arts-based research, informal sites of learning, and socially-engaged art. Kira came to Art Education on a non-traditional path. Central to her life and career aspirations was exploring the world and learning about its many cultures. Upon completion of her undergraduate studies in comparative religion and Russian at the University of Vermont, Kira moved to Thailand, where she lived for almost five years.
While in Thailand, Hegeman cemented her interests in both education and the arts. She worked as a facilitator of experiential education programs for visiting school groups from around the world—a position that not only allowed her to travel the country, but to also witness the benefits of hands-on and multidisciplinary education. Hegeman also served as the Art Director for Art Relief International, a Thailand-based organization devoted to empowerment and community-building through the arts.
Hegeman's studies at the University of Georgia focus on studio practice, arts-based research, alternative arts education, and community development, with a central focus on public art and pedagogy. Continually inspired by the power of creative expression to promote communication, confidence, and group cohesion, Kira's research interests include the role of interactivity, public space, and collaborative art making in fostering conversation across diverse social lines. Kira works as both an artist and educator, striving to create visual works that invite participants to collaborate in the art making process through storytelling, public workshops, or interactive elements.
In addition to scholarly pursuits, Hegeman has received grants to support community-based art projects. Most recently, she collaborated with a fellow art educator to develop a participatory installation for Art on the Atlanta Beltline, a temporary Public Art Festival held annually on the Atlanta Beltline. The project invited members of the Atlanta community to participate in free ceramics workshops in a public park. The pieces they built in the workshop were then fired and installed collectively on the Beltline, playfully immersed in nooks and crannies of the Interim Eastside Trail, inviting participants to discover their work in a new environment and share in a collective installation. Additionally, she received a Willson Center for Humanities and Arts grant to complete a kinetic, interactive installation of moveable sculptures, and an Athens Cultural Affairs Commission Grant to build a community clay oven with the Pinewoods Mobile Home Community in Athens, GA, in collaboration with Chris McDowell. Kira is also excited to have had her design chosen as one of the 18 holes at Can Can Wonderland, a permanent art miniature golf course in St.Paul, Minnesota.