Swap Shop
---
REFUSE, REDUCE, REUSE, RETHINK, REDESIGN, then RECYCLE AND COMPOST
This is the motto we follow at the Swap Shop. Swap Shop at UGA encourages reuse, repair, and circular economy practices at no cost to campus community members. Keeping the items we bring into our life for their entire lifespan—and then more—is essential to solve the waste crisis we are currently facing. Swap Shop at UGA is a place to trade personal items, which keeps usable goods out of landfills and recirculates them back to the campus community.
But why? Every year, UGA sends about 10 million pounds of materials to the landfill, equivalent to a mountain the size of the Miller Learning Center, and we want to stop that.
Join the Swap Shop!
Are you looking to get involved in sustainability initiatives on campus? Are you interested in re-use? You may be a perfect fit for a position at the Swap Shop! The Swap Shop is hiring for two new student volunteer positions as Assistant Swap Shop Manager and an Assistant Collections Coordinator.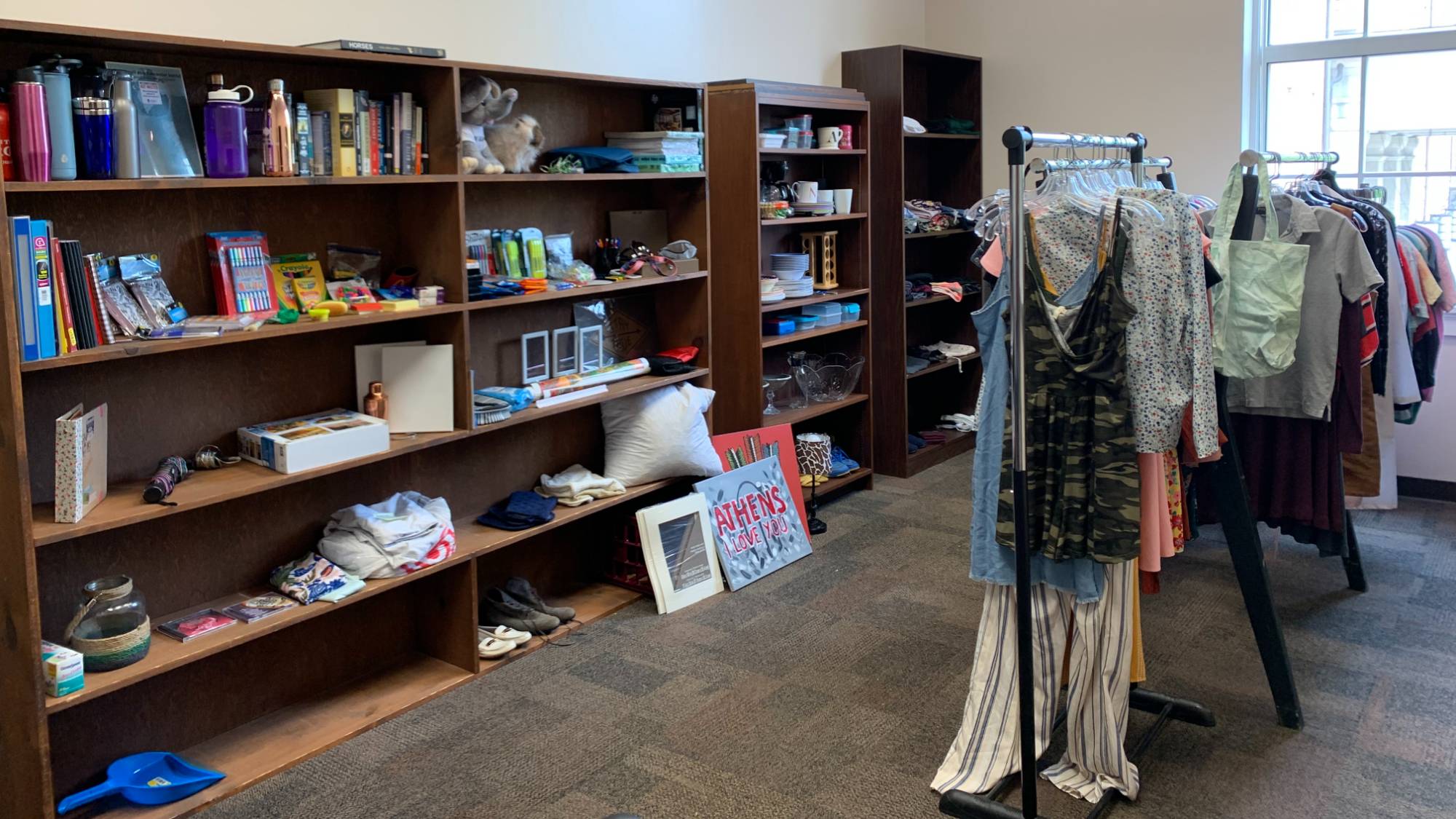 Program Details
Location: Miller Learning Center, Room 278
Hours:

Mondays 10:00am – Noon
Wednesdays 12:30pm – 4:30pm
Fridays 10:00am – Noon

Contact: swap@uga.edu
Stay Informed
Follow swapshop_uga on Instagram for inventory and announcements.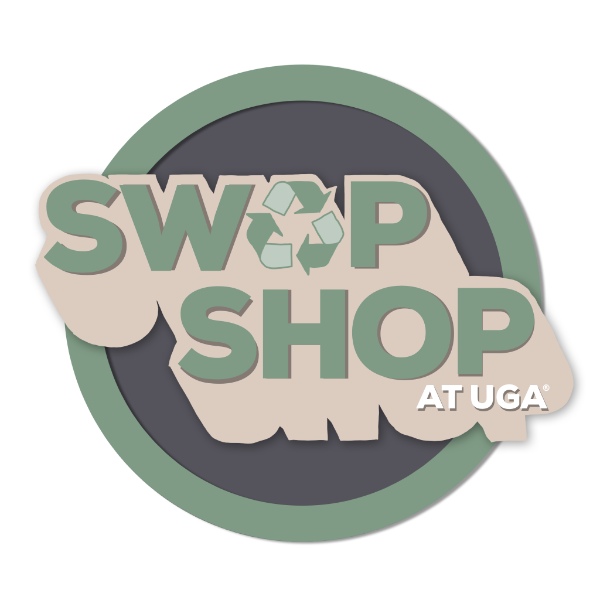 What can you swap at the swap shop?
Unused Office/School Supplies
Craft Supplies
Small/clean kitchen ware

Cups
Mugs
Plates
Silverware

Small household appliances

Coffee pots
Tea kettles
Irons
Vacuums
Fans
Alarm Clocks

Electronics

Surge protectors
Gaming devices
DVD players

Games / Entertainment

Board Games
Video Games
Cards
DVDs
Books/Novels

Cleaning Supplies (no opened cleaning solutions)


Brooms
Mops
Vacuums
Dust Pans

Household items and decorations


Lamps
Clothes Hangers
Accessories
Storage containers/baskets
Shower caddy
Irons/ironing boards
Small rugs / bath mats
Full length mirrors
Picture frames
Wall tapestry/ posters
String lights (must be in working condition)

Umbrellas;
Clothing (clean, no stains, no rips or damage, in-style)
Damaged/broken/not functional items (check out the CHaRM for proper recycling)
University property: Surplus state property must be properly managed through UGA Asset Management, or you can use the Surplus Property Listserv (email property@uga.edu to join) for direct state property transfer between UGA personnel.
Food (see student food pantry or Athens Community Fridge for donation)
Large furniture (futons, chairs, bed frames)
Large appliances (microwaves, mini fridges)
Used bathroom supplies / makeup
Items with an expiration date
Personal artwork
Mattresses
Hazardous items
Other Questions and Answers