Internships
---
Experiential learning through real-world solutions
The Office of Sustainability Student Internship Program provides opportunities for experiential learning and professional development while making a positive and tangible impact within the University of Georgia and Athens communities. The Office of Sustainability partners with campus and community organizations to identify real-world challenges and develop sustainable solutions. Leadership training is enhanced through a collaboration with J.W. Fanning Institute for Leadership Development.
Are you a campus or community partner that could benefit from a dedicated student intern?
Our Partnership for a Sustainable Athens provides meaningful support for campus and community partners working toward justice, sustainability, and resilience in the Athens area. Partners identify strategic priorities to advance their core mission.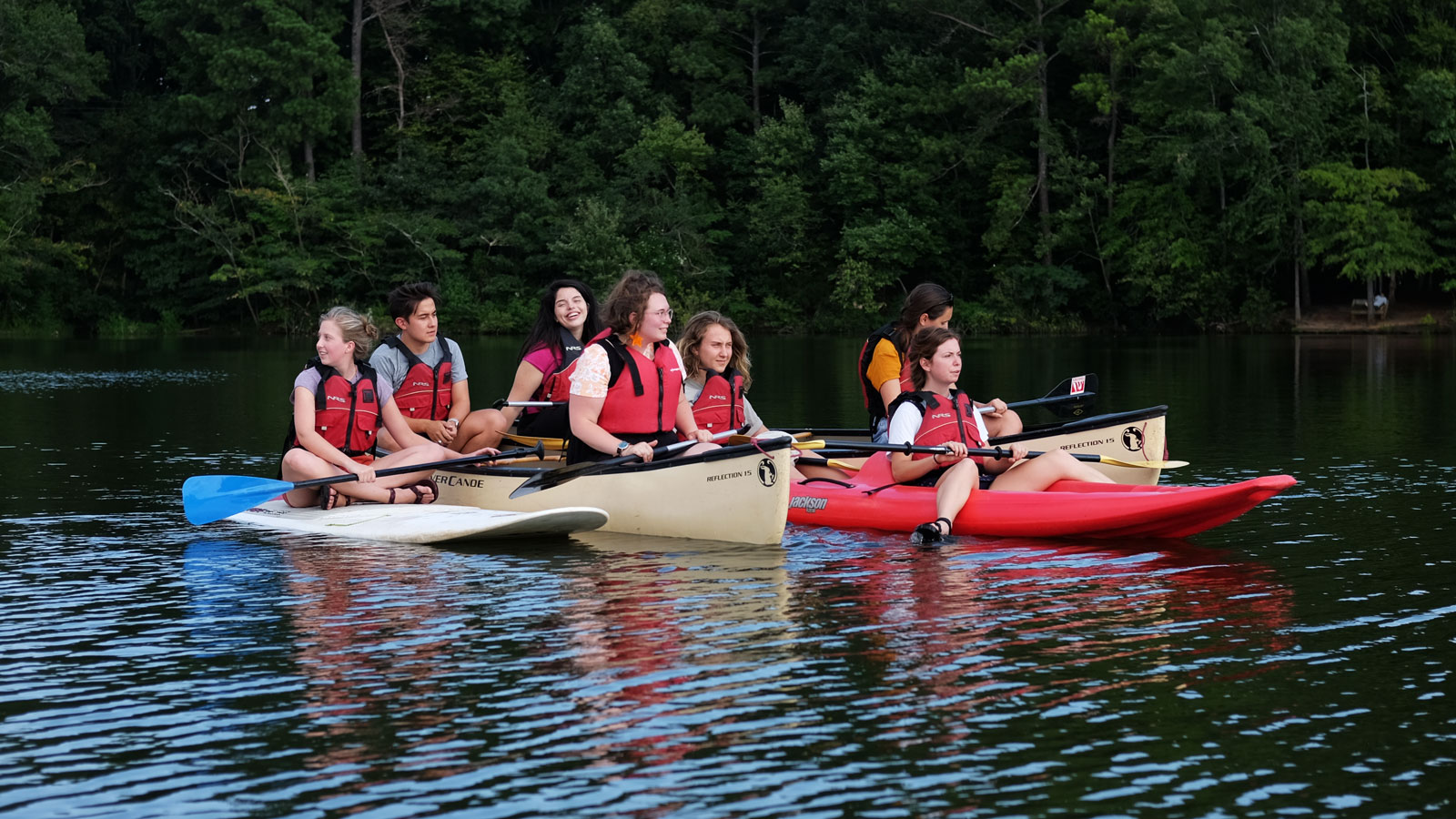 Are you a student who would like to apply for a sustainability internship position?
The Office of Sustainability is committed to cultivating an inclusive, diverse and respectful workplace. All current students are welcome and encouraged to apply. Open positions are listed below. Applications are due on November 13, 2020.
Spring 2021 Open Internship Positions
Campus Arboretum Intern
This intern will work directly with the UGA Grounds Department and Campus Arboretum Committee to provide technical and creative support for the University of Georgia Campus Arboretum. Candidates should be motivated and self-reliant with a solid foundation in the identification of southeastern tree species and a basic knowledge of geographic information systems. Students from Forestry, Horticulture or Landscape Architecture departments are preferred. Approximately 1/3 time will be spent observing and recording trees in the field, 2/3 time will be spent expanding the existing Arboretum website.
Envision Athens Intern
This position will report to the Envision Athens Project Manager and will address an Envision Athens priority action within the domain of Environment, Agriculture, or Transportation, or other Sustainability related domain. A potential project could be to increase fresh food access on the eastside of Athens; however, the specific project focus will depend upon pressing priority actions and the selected student's aptitudes and interests. Internship duties include representing the Envision Athens action agenda in stakeholder and partner settings; supporting the project manager with administrative, strategic planning, creative marketing, and outreach activities; assisting with collection and management of statistical data; managing volunteers; attending community events as an ambassador for Envision Athens; and conducting research on community development policies and practices. Candidates must have interest in community development; excellent written and oral communication skills; familiarity with social networking and communication software; and be flexible, collaborative, teachable, willing to initiate, accept responsibility, and work well with autonomy.
Bike Ambassador Intern
The Bike Ambassador intern will lead by example through safe and courteous cycling. They will instruct and encourage novice bicyclists while fostering a safe, friendly, and inclusive learning environment. Additional duties include answering questions and seeking feedback from students about bicycling on campus, and showing student riders how to perform basic safety checks on their bicycles. Candidates should have excellent interpersonal skills, demonstrating cultural competence and patient teaching. The Bike Ambassador will be required to complete a League of American Bicyclists Smart Cycling course. They must be able to demonstrate basic bike mechanic skills, including the ABC Quick Check.
Communications Intern
The Communications Intern will work to promote sustainability initiatives at UGA through newsletters and social media. Intern may write short and long form stories, create videos, and other creative strategies to engage the campus and local community. Candidates should be collaborative with excellent written and verbal communication skills, a passion for sustainability, and interest in strategic engagement to inform and inspire action.
Graphic Communications Intern
Intern will work directly with staff and student interns in the Office of Sustainability to develop strategic graphic communications that increase awareness of sustainability initiatives at UGA. Graphics may be used in both digital and print format through various Office of Sustainability communications including an annual report, weekly newsletters, and social media. Strong graphic and verbal communication skills are required, and a passion for sustainability is preferred.
Green Labs Program Communications Intern
This position will create graphic content and support website development for the Green Labs Program (GLP) within UGA Facilities Management Division. The intern will also be involved with GLP initiatives, such as marketing, research and reporting metrics from various work areas. The GLP is committed to implementing sustainable practices and technologies in research labs, without compromising the quality of research. This position will report directly to the Green Labs Program Coordinator. Candidates should have graphic design experience/expertise and/or experience in website development and management with a general understanding of the OmniUpdate software platform, as well as an interest in sustainable laboratory practices.
Electric Vehicle Business Development Intern
Intern will work directly with EnviroSpark to assist in developing a strategic phased roll out of electric vehicle charging infrastructure. Tasks will likely include business deployment planning, proposal development, outreach and customer relations, monitoring of equipment orders, and/or other tasks associated with business development. Work will be primarily completed remotely. Candidates should be highly organized, adaptable, effective in written and verbal communication, and self-motivated with a passion for sustainability and an entrepreneurial spirit.
Campus Kitchen Communications Intern
The Campus Kitchen Communications Intern is responsible for communicating important food recovery and distribution events, projects and operations both internally to the CK team and to the wider Athens community. This intern will maintain our email platform, social media pages, and physical forms like flyers, as well as attend student involvement events. The CK Communications Intern will serve as an integral part of Campus Kitchen's leadership team, attending weekly leadership meetings, working on group projects, and jumping in with day-to-day operations as necessary.
Food Harvesting and Distribution Intern
This position will report to Campus Kitchen and Concrete Jungle to enhance education and awareness related to food recovery, harvest, storage, and distribution in and around the Athens area. Intern will be trained to operate a UGA vehicle in order assist with CK food recovery shifts and CJ harvest events from various locations around Athens, as class schedules permit. Intern will assist in strengthening current and establishing new community and farmer partnerships. Intern will also have the potential to coordinate community education/training events. This intern will receive training at UGArden to learn appropriate harvesting, ripening, and storage techniques for various crops. Evening and weekend availability is crucial.
Green Cleaning Supply Chain Intern
This position will report to members of the Facilities Management Division Services team to identify and develop an automated system for documenting and tracking green cleaning supplies through sourcing, storage, distribution, and use in campus buildings. Intern will gain in-depth insight into facilities operations while developing systems that enhance data collection, streamline workflows, and reduce costs. Candidates should be inquisitive, self-motivated, highly organized, proficient with spreadsheets, and interested in supply chain and business processes.
CUrrent and past interns
A listing of current and past student interns can be found in the Interns Directory.
Internship Program Details
---