Internships
---
Experiential learning through real-world solutions
The Office of Sustainability Student Internship Program provides opportunities for experiential learning and professional development while making a positive and tangible impact within the University of Georgia and Athens communities. The Office of Sustainability partners with campus and community organizations to identify real-world challenges and develop sustainable solutions. Leadership training is enhanced through a collaboration with J.W. Fanning Institute for Leadership Development.
Are you a student who would like to apply for a sustainability internship position?
The Office of Sustainability is committed to cultivating an inclusive, diverse and respectful workplace. All current students are welcome and encouraged to apply. Applications for Fall Semester 2023 are due by April 7, 2023.
Campus Compost Intern
Intern will co-lead our electric trike powered UGA Campus Compost Program Team. Tasks include physical collection of compost bins from 60+ campus locations, communication with participants, data collection and mapping, program expansion and promotion, and team building and leadership development. Candidates must have a passion for compost and engaging with others, be a safe and confident bicyclist, have a valid driver's license, enjoy working behind the scenes and getting their hands dirty, be willing to work outdoors in less than ideal weather conditions, be able to lift up to 50 lbs, and be driven to advance the availability of composting to all students, faculty and staff on UGA's campus.
UGA Living Lab Intern
This position coordinates the UGA Living Lab program which uses our campus landscape as a tool for engagement of faculty, staff, and students to collaborate and advance solutions to campus sustainability opportunities and challenges. Intern will assist in relationship building among UGA staff and faculty, plan and coordinate engagement events, identify useful data streams and archivable products of Living Lab projects, highlight model project outcomes and next steps, update the program website, and report on key program metrics. Candidates should be organized, collaborative, confident in public speaking and engaging with diverse audiences, comfortable with minor website maintenance, and interested in facilitating hands-on experiential learning to achieve sustainable solutions.
Zero Waste Events Intern
Zero Waste interns lead waste diversion and reuse initiatives on campus. This position will spearhead the development of a Zero Waste Events program. Intern will design a program for procurement, infrastructure, and education that is applicable for a variety of events. This person will work to incorporate Zero Waste event guidelines in systems such as Campus Reservations, major venues, and conferences. Intern must have a passion for reducing waste and engaging with others, an ability to plan and coordinate complicated logistical tasks, and be willing to work hard behind the scenes.
Shell to Shore Intern
Shell to Shore is a non-profit oyster shell recycling program in Georgia which reduces landfill waste and supports restoration and revitalization projects on Sapelo Island. Intern will report directly to a Shell to Shore staff member. Responsibilities will include transporting shells from restaurants and events in Athens, and helping to expand the capacity of Shell to Shore in Augusta and Atlanta. The intern will help create educational resources and assist in finding new sources of funding to expand the project. Valid driver's license and ability to lift up to 50 pounds required; excellent written, graphic, and verbal communication skills and an interest in coastal restoration is preferred.
Green Roof / Green Zone
The Green Roof/Green Zone intern helps provide maintenance on 5 of our green roofs. This includes weed control, watering and accessing the health of the plants and reporting any needs to the Landscape Manager. This position will also help track data for our Green zone initiative project. The intern will help track the cost of using electric equipment vs gas equipment. The intern will work with the Landscape Manager in obtaining the most accurate data possible.
Campus Kitchen Communications
As the lead coordinator of our communications, the Campus Kitchen Communications intern will be in charge of managing our social media & newsletter, as well as serving as an integral part of our intern team. The intern will also have the opportunity to be involved in our weekly operations such as cooking & delivering client meals for Athens residents experiencing food insecurity.
Commissioning/Energy Informatics
The intern will help the Utility and Energy Management department of the Facilities Management Division develop more powerful and efficient ways to monitor (and thereby control) energy consumption at a building level, in a way that can be scaled across campus. Intern will use their own data analytics/informatics skills to process mechanical data from Building Automation Systems and/or utility consumption data, in such a way that this can be applied to engineering calculations to measure energy consumption on a monthly basis within buildings with a high level of temporal resolution. Candidates should have knowledge and skills in data analytics/informatics, sufficient coding skills to be able to deal with large datasets and novel calculations, and some understanding of energy and mechanical systems.
Bee Campus
Intern supports UGA's Bee Campus USA Certification and the Campus Pollinator Project and Committee. Tasks include collaborating with committee members and programs, assessing, mapping and maintaining pollinator habitats, assisting with planting projects and plans in support of UGA's Grounds Department, organizing volunteer events and student participation in managing pollinator habitats, and creating educational materials that engage the campus community and make UGA a model Bee Campus. Students with experience in Horticulture and Landscape Architecture preferred. Candidates should have rudimentary knowledge of pollinator species and habitats and possess strong computer and organizational skills. Experience with GIS encouraged.
Sustainability Certificate
The intern will support the Sustainability Certificate by coordinating events, communicating with students and faculty, representing the certificate (presentations and tabling), updating the certificate website, developing certificate materials, and working with our alumni network and ambassadors.
UGArden Compost
This intern will report to UGArden and manage the farm composting system. They will work with a Master Gardener to manage the piles, grind and turn them with a tractor, and record the temperature for our compost records. Experience operating equipment not required. However this intern will be expected to operate the tractor and should be prepared and willing to do so. Intern may be asked to assist with other UGArden
Water Safety and Efficiency
The intern will work on developing water conservation strategies for responsible use and maintenance of mechanical and operational assets on campus. The main project will involve developing preventive maintenance strategies for cooling towers and other mechanical infrastructure campus wide. Candidates should have knowledge and skills in engineering, math, and comprehensive writing.
Strategic Communications
Strategic Communications Interns work collaboratively to elevate sustainability initiatives at UGA through newsletters, social media, events, and other creative engagement. This position will primarily be responsible for writing a weekly newsletter and photographing sustainability-related events and activities, while also collaborating with a small team of students to create engaging content through various mediums. Candidates should be organized and collaborative with excellent written communication skills, an interest in photography, and a passion for strategic engagement to inform and inspire action.
Zero Waste Athletics
The Zero Waste Athletics Internship at the Office of Sustainability is a great opportunity for an individual who is passionate about sustainability and athletics. The intern will be responsible for assisting with the implementation of strategies to reduce waste associated with athletic events on campus. This will include working and collaborating with UGA Waste Reduction Services and UGA Athletics, developing educational materials, and helping to promote zero waste best practices on campus from procurement to disposal. The intern will gain valuable experience and knowledge in sustainability, waste management, and event planning. Individuals should apply for this position if they are interested and able to commit to the entire 2023-2024 academic year.
Green Labs Program
This position will create graphic content, update the Green Labs website, and support the continued development of communication and outreach strategies for teh UGA Green Labs program (GLP) within UGA Facilities Management Division. The GLP is committed to making UGA's research spaces more sustainable and more equitable through a variety of initiatives. This position will report directly to the Green Labs Program Coordinator. Candidates should have graphic design experience/expertise and/or experience in website management with a general understanding of the OmniUpdate software platform, as well as an interest in sustainable laboratory practices.
---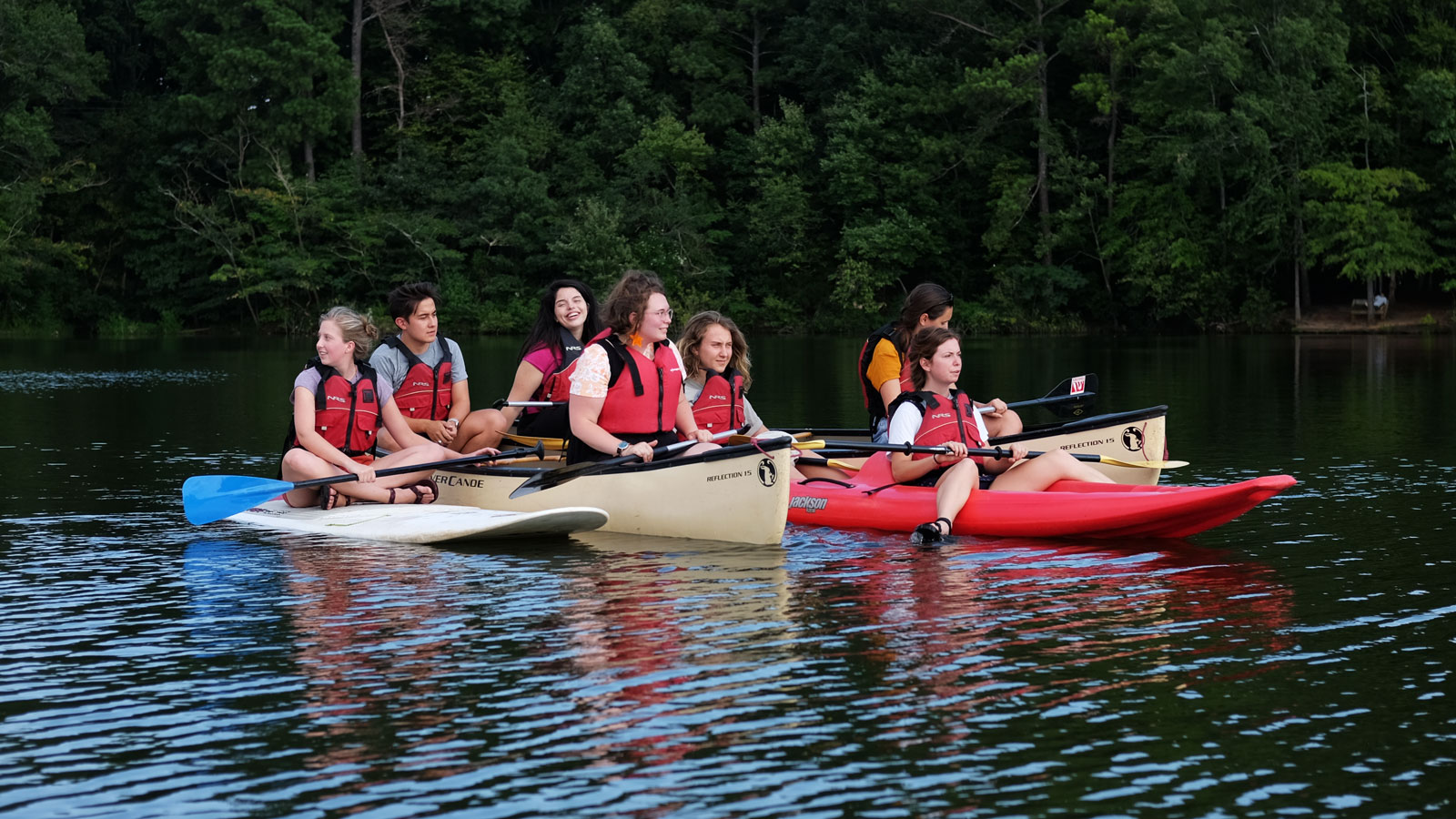 Are you a campus or community partner that could benefit from a dedicated student intern?
Our Partnership for a Sustainable Athens provides meaningful support for campus and community partners working toward justice, sustainability, and resilience in the Athens area. Partners identify strategic priorities to advance their core mission.
Current and past interns
A listing of current and past student interns can be found in the Interns Directory.
Internship Program Details
---