Brittney Fox Watts Scholarship
---
A Memorial Fund Addressing the Health and Well-Being of People and Communities Around the Globe
The Brittney Fox Watts Endowment for Study Abroad in Sustainability provides support to students who share passions for travel, experiencing different cultures, and embracing sustainable practices to address the health and well-being of individuals and communities around the globe. A $1,000 enhancement will be provided to select UGA undergraduate and graduate students attending a UGA sponsored education abroad or exchange program focused on sustainability. These funds are provided through the generous support of family and friends of Brittney Fox Watts to the Brittney Fox Watts Memorial Fund.
2021-2022 Scholarship Recipients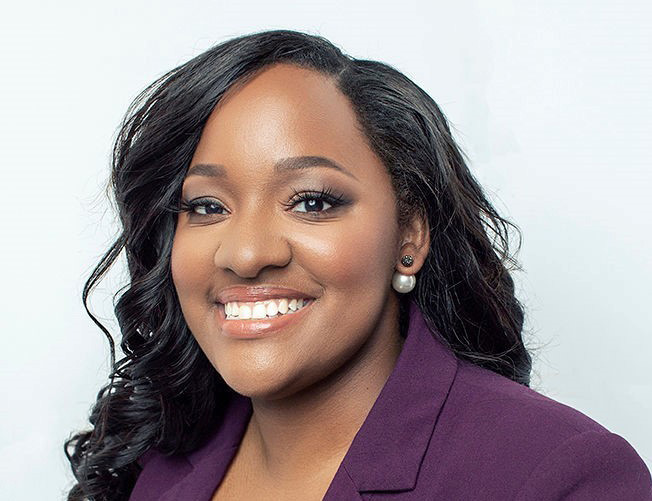 Akilah George
Masters student in Agriculture Education from Athens, GA, studying Agriculture, Community, and Organizational Development in Morocco
"Farmers and producers are vital to sustaining healthy foodways and food access. As a global citizen, I am tasked with creating more sustainable agriculture systems. The people producing food for the world should not have to do so at the expense of their well-being and financial stability... To develop genuinely sustainable agriculture and food systems, we must be aware of the global agriculture issues that threaten food sustainability."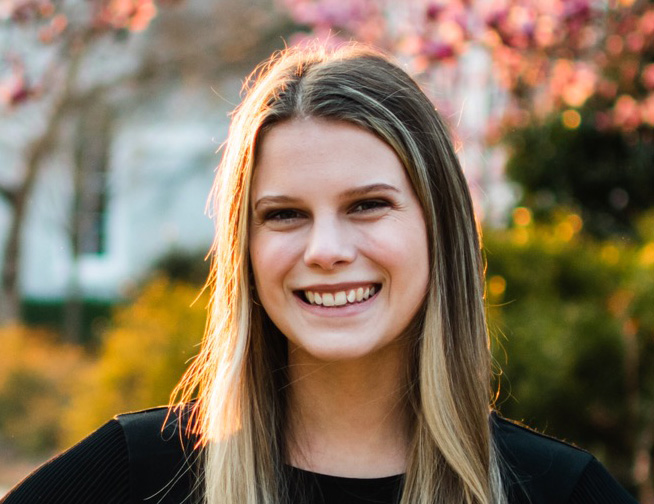 Ally Whiteis
Undergraduate Ecology major from Dallas, GA, attending UGA Discover Abroad to study animal behavior in New Zealand and ecotourism and sustainability in Fiji
"This will allow me to grow as both a person and a scientist. Traveling across the world to places that I have never been before will come with challenges that I hope to learn from and apply to my life at UGA and beyond. This program will also provide me with knowledge of sustainability goals from other countries that I can implement into my everyday life, projects at UGA, and my future career... I strongly believe in doing whatever it takes to preserve the Earth and all it has to offer for future generations."
Applicant must be a current graduate or undergraduate student in good standing at the University of Georgia.
Preference is given for:
academic merit
strong record of extra-curricular and service activities
strong faculty recommendation
demonstrated financial need
the depth of sustainability study and planned application of knowledge gained
Additional preference is given to students from Roswell, GA
Within one month of returning from an education abroad experience, fund recipients shall provide to the Office of Sustainability:
two or more photos or videos from the study abroad experience
a written description of learning outcomes in the form of one or more personal reflections
Kevin Kirsche, Director, Office of Sustainability, kkirsche@uga.edu, 706-542-1301
UGA offers several opportunities to expand your horizons through education abroad. One specific program with a strong focus on sustainability is Discover Abroad.
Apply for a Study Abroad Scholarship
Applications are due November 1st each year.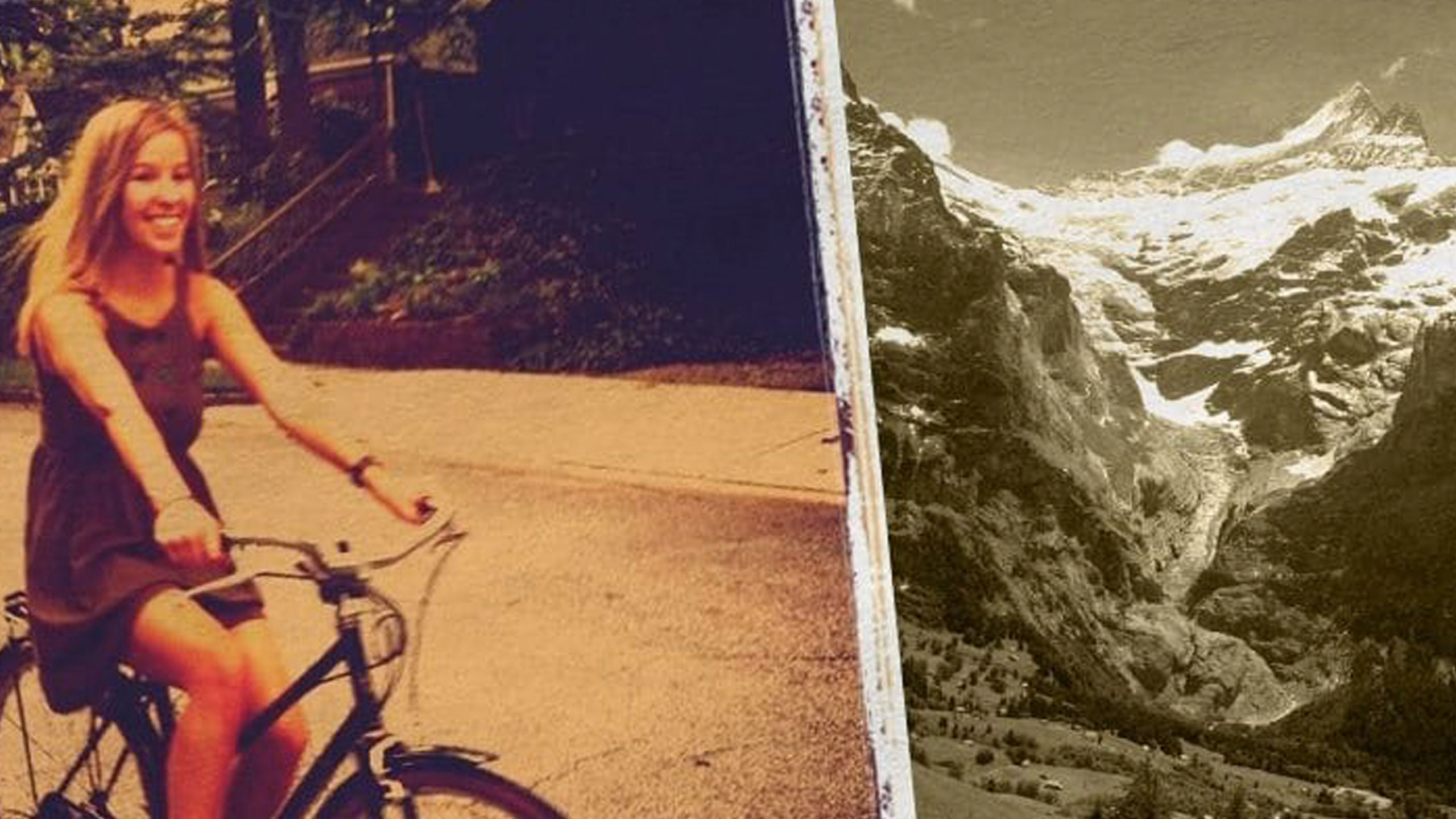 About the Brittney Fox Watts Memorial Endowment
As a University of Georgia alumnus, Brittney was a dabbler and explorer of the world around her and was wholeheartedly dedicated to doing her best work, no matter the cause, newest hobby, or challenge at hand. We truly believe if there is a little of Brittney in all of us, this world will be a happier, more compassionate, and loving place. Brittney touched so many people's lives and it is our goal to help her to continue to inspire others.
The family of Brittney Fox Watts joins with the Small Dreams Foundation, Inc. to create a memorial fund to honor Brittney's creative spirit, adventurous soul, and loving heart. It is their hope that this fund will provide financial support to students who share the same passions as Brittney – who loved traveling the world, experiencing different cultures, and supporting sustainable practices. Their mission is to empower individuals to address the health and well-being of people and communities around the globe.
Sofia Franzluebbers
Undergraduate Horticulture major from Watkinsville, GA, attending UGA Discover Abroad Sustainable Development Maymester in New Zealand, Australia, and Fiji
"By going to these other countries so different from ours and so strong in the sustainable development field, I would be able to experience different successes and failures, learn from the best, and bring back this knowledge to better our own country in our own fields. By providing me with an other-worldly experience of pristine waters, national parks, and sustainably built towns, this study abroad would personally give me life and motivation to keep working for sustainable goals throughout my life, no matter the hardships or consequences along the way."
Olivia Wilson
Undergraduate from Rome, GA, double majoring in Ecology and International Affairs, attending UGA Discover Abroad Natural History of the South Pacific Maymester in Australia and New Zealand
"One of the main reasons I applied to the Discover Abroad Maymester in Australia and New Zealand, was that I would get to learn what sustainability means to an entirely different group of communities, on the opposite corner of the world. Learning what sustainability looks like, and the challenges to achieving sustainability, in Australia and New Zealand would be an incredible experience that would prepare me for my future career in law. I would get to learn how to approach environmental problems using a global lens, rather than a limited, local lens."
Amanda Howard
"Using environmental economics, my goal is to turn sustainability into reality. Internalizing all the costs associated with environmental damages will motivate humans to decrease their emissions and adopt a greener lifestyle. To create the best economic policy or give the best advice, I need to understand how society and nature play off one another from both an ecological and political standpoint. By studying how different cultures are working to accomplish the U.N. Sustainability Development Goals, I will be equipped with the knowledge to become a more effective environmental leader."
Niki Gajjar
"My primary goal is to make sure that the research I do has real-world implications for environmental justice and conservation. Alongside these goals, I hope to diversify the fields of Ecology and Sustainability so that it can be more accessible to everyone who has an interest in it. I came from a family of immigrants, where it was hard to imagine what career options I had in sustainability and ecology because I never had any examples of people around me who were succeeding in these fields. For this reason, I want to dedicate a large part of my career to diversifying STEM fields by serving as a mentor and volunteer."
Abigail Pierce
"Taking classes within the sociology, geography, horticulture, and English departments have fueled an interdisciplinary approach to my degree in Agricultural Communication that encourages my continuous curiosity and passions…The UGA Costa Rica Sustainable Agriculture Internship will give me invaluable experiences of working within a community supported agriculture campus where sustainability is the foundation…I hope to take a social and cultural approach to aid and strengthen communities experiencing food insecurity through sustainable community agriculture…The empowerment that I have found through means of agriculture and the growing of food is one that I believe should be shared with all individuals."
Camille Bennett
"Outdoor experiences have played a critical role in my development and I have gained a genuine appreciation for the natural world. Over time, this appreciation has expanded from simple admiration for the beauty of nature to include a desire to deeply understand ecological processes and to help develop a more sustainable future…The opportunity to travel to Australia, New Zealand, and Fiji would allow me to deepen and broaden my comprehension beyond the classroom while gaining international perspectives of new cultures and places…After college, I would like to serve in the Peace Corps which requires well-developed interpersonal skills, adaptability, and confidence. All these qualities would only improve during my study abroad experience."
Alaina Buschman
"Growing up in Roswell, GA I have fallen in love with the land… and it has motivated me to help sustain and improve the conditions of our beautiful environment.
The opportunity to intern in Costa Rica is a once-in-a-lifetime opportunity! I will gain knowledge and hands-on experience in sustainability, agriculture and cultural psychology. Saint Augustine once said, "The world is a book, and those who do not travel read only a page." I am eager to broaden my story with greater perspective on the world and gain the knowledge to make even one small corner of it better."
Courtney Hogan
"Coming from a single parent household, I was always taught that it's the little things that matter the most. Because we never had that much money growing up, I typically spent my time playing outside enjoying nature, and as a result, I grew to love it and understand its value.
As a lifelong learner, the Interdisciplinary Field Studies Program will allow me to explore curiosities concerning the natural world and ecological sciences and connect them to my active pursuit of Computer Science. I can protect the environment I know and love and utilize my technical skillset to build a brighter future."
Katherine Russell
"I chose my selected program, UGA Study Abroad in Freiburg, due to its focus on the connection between culture and sustainability. This program complements my educational goals marvelously well, as I am pursuing a minor in German and want to enhance my ecology degree by investigating how culture affects our relationship with the environment.
I am a first-generation college student driven by a love of my region and its people to determine how we should live in order to conserve our land, our natural heritage, our culture, and our livelihoods. Attending the Freiburg study abroad program would improve my German language fluency and expose me to a city and culture that have fully embraced sustainability, helping me learn how to promote sustainable practices among my own people for the enduring benefit of our land and legacy."
Dessa Dunn
"To my mother's dismay, I was the mud-covered child who studied every leaf and flower in her backyard. I wished to "heal the earth" or "save the world". I became an Environmental Engineering major not only because I have an analytical, problem-solving, and mathematical background but also because I love practicing my skills to solve our nation's most pressing environmental problems. Although I enjoy the technical and design aspect of my major, I found myself looking for more environmental, sustainable, and natural resources coursework and extracurricular activities.
I decided to apply for UGA Costa Rica's Tropical Reforestation because the program gives me hope that I can turn my childhood dream into reality and make a difference, no matter how small. I plan on getting my masters and potentially PhD in Ecology and focusing on environmental conservation, remediation, and sustainable methods, and this opportunity based in teamwork and field research is exactly what I see myself doing in years to come."
Martinique Edwards
"I am fascinated by the concept of symbiosis and how different species coinhabit and interact with one another for health and survival. Currently, I am majoring in ecology and biology and plan to attend graduate school after my undergraduate years, with a potential focus in disease ecology or the human microbiome. One ambition that I hope to pursue is to ultimately promote a greater symbiosis among humans and nature. I feel that the Discover Abroad Maymester in Australia and New Zealand will be an experience that will help quench my curiosity by learning from others' cultures, such as those of the Aborigine and the Maori, that I do not meet here in the United States as well as by observing and researching the biodiverse ecosystems endemic to Australia and New Zealand. I believe that sustainable development is key as we head into the future with an increasing global population. The infrastructure that we build from here on out should have some component that would be considered environmentally friendly, whether it be that our development expansion uses cleaner sources of energy, is formed out of recycled material, encourages compost and recycling, or takes other measures to reduce the destructive footprint on nature."
Jessica Parks
UGA Costa Rica
Walker Tuten
UGA Discover Abroad – Australia and New Zealand
Rachel Durham
UGA Costa Rica
Zachary Holmes
UGA Discover Abroad – New Zealand
Erin Lawless
China: Global Sourcing of Soft Goods
Joni Troxel
UGA Discover Abroad – Australia and New Zealand
Chad Landon
UGA Costa Rica
Help a Student Study Abroad
Donate to the Brittney Fox Watts Memorial Foundation