Sustainability in the Workplace
---
Everyone can enhance the culture of sustainabiltiy at UGA
Collective individual action to conserve resources, reduce waste, drive less, purchase wisely, and create an inclusive community for all creates significant and positive results. Small and heroic actions by students, faculty, and staff make UGA a great place to work.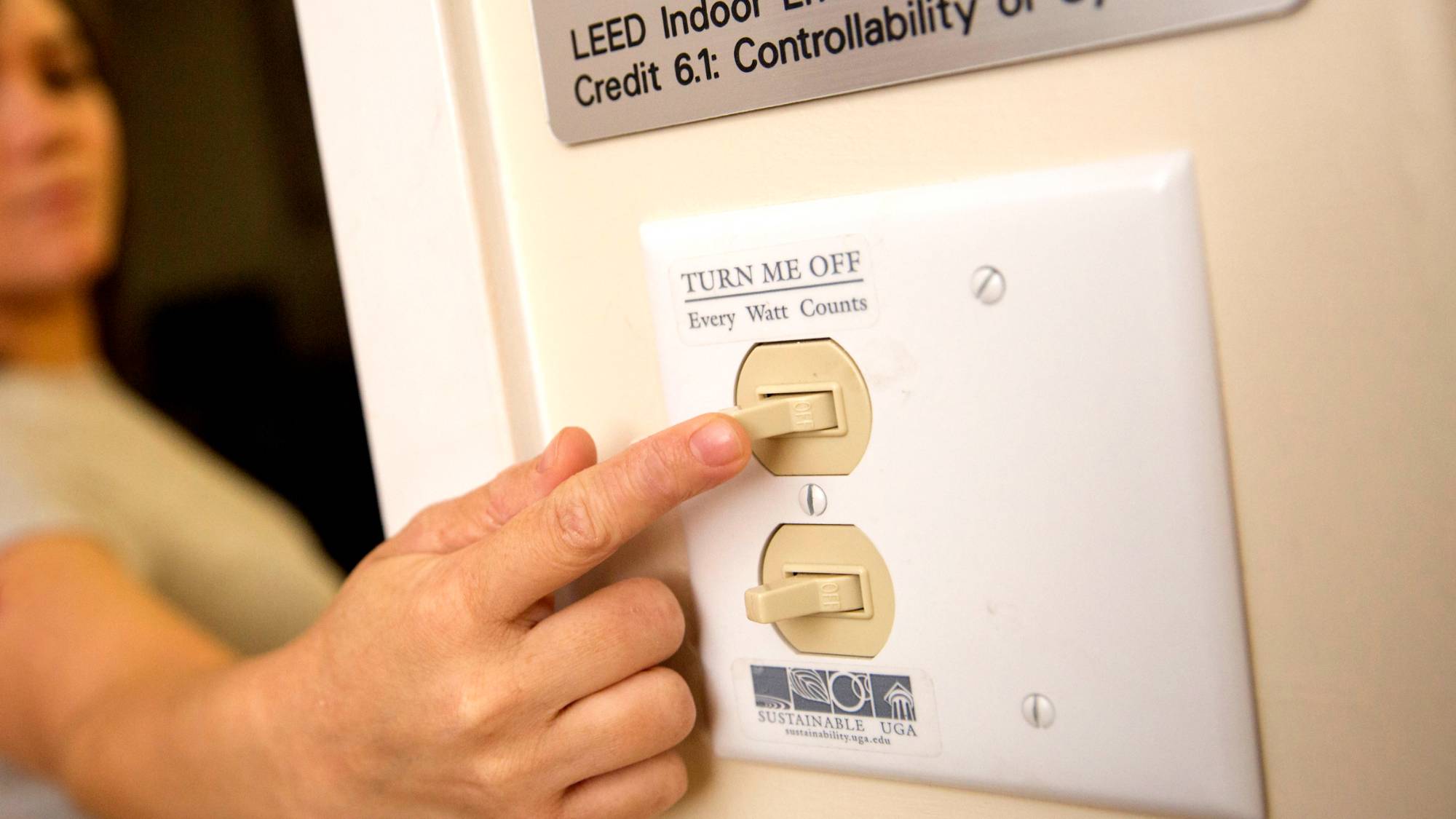 SUSTAINABILITY AT WORK IS EASY! 10 THINGS YOU CAN DO EVERY DAY
easy things
you

can do to make your Workplace more sustainable
Conserve Energy and Water
Reduce Waste
Drive Less
The UGA Mobile App provides real-time bus routes, and campus is a beautiful place to walk and bike.
Purchase Wisely
Go Above And Beyond With These Campus and Community programs: